If you want to know how PropTech is changing or disrupting the real estate industry – then you need to understand this is not an overnight sensation and has been in play for years.
PropTech has already had a big impact on the property industry over the past 10 years – think Zoopla and Rightmove – and it will continue affecting significant change in the coming years.
To put it simply, PropTech is a term that is used to explain how digital technology is being used by those in real estate to:
Buy property
Sell property
Manage property
And one of the biggest advantages for PropTech is that the technology enables a wide group of potential investors to access more information to ensure they get more for their money.
Essentially, these online tools will remove any obstacles from:
Investing in property
Renting
Selling
Buying
It is these thriving PropTech companies that are forcing change in the property industry – and this is a sector that is not renowned for accepting new ideas or new ways of working.
The ultimate aim is to deliver efficiencies to help the industry save money and time.
A thorough analysis of the property market
Another big leap forward for the property sector is understanding that the specialist software being developed can help provide a regular and thorough analysis of the property market.
Before the onset of PropTech in the sector, this type of data analysis work was traditionally carried out by a team of professionals.
Now, by using PropTech technology, it is possible to:
Make quicker investment decisions
Access property data more easily
Enjoy more reliable property data
Not employ so many analysts
The bottom line is that PropTech is changing the industry, seemingly on a continuous basis, because it facilitates property opportunities to those who are working in the sector, or who are looking to invest.
This also means that PropTech can help facilitate the journey of joining up potential investors with property developers, for example.
The property sector has also benefited with the work done to open new avenues, for example, it is now easy to compare properties in a certain area than it was previously.
Investors and property buyers can also search listing sites easily to find precisely what they are looking for – and then analyse what the property has previously sold for.
Investment opportunities for those who understand PropTech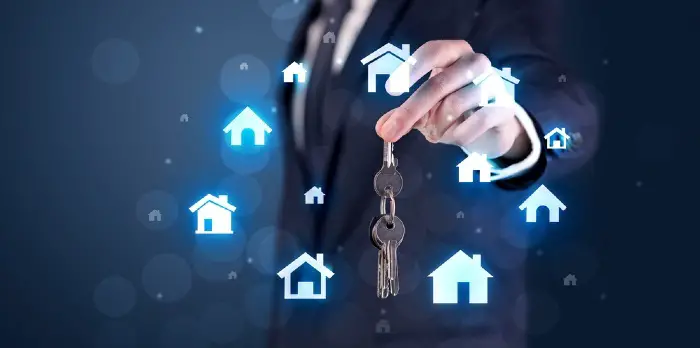 It is this element of being able to drill down into data that helps to deliver excellent investment opportunities for those who understand PropTech.
In addition, investors can also easily find developing areas that are ripe for investment and locate those areas where housing or industry is in demand – and this can be done in just seconds.
Also, investors do not have to carry out lots of research across various locations, when they can do this from their desk by simply pressing a few buttons.
However, PropTech is also a fluid industry with newcomers challenging the recently established PropTech firms.
This means that the sector is constantly evolving and changing, and those who have innovative digital offerings will find a market that is not only understanding about potential newcomers, but keen to hear what they have to offer.
Aim for PropTech is to deliver better decision-making
The main aim for PropTech is to deliver better decision-making to those who use it and invest in it.
The idea is that with a thorough analysis of the property market, artificial intelligence should be able to deliver safer and better investment decisions.
There's also the ability to improve an investment strategy, or even to reinvent services to deliver better results.
How to access PropTech
There are no barriers to what most PropTech firms are offering.
Developers and investors alike can access PropTech and artificial intelligence that some firms deliver.
They can do this by using:
A potential property partner
Mortgage brokers
Crowdsourcing
In many ways, PropTech has been able to open the property industry up to investors and not just to a privileged few, or the established City investors.
On top of this, PropTech also helps investors to find potential finance sources and investment opportunities.
PropTech also enables investors to seek out new investors and capital online, and to create a joint venture partnership.
Making life easier
One of the benefits of PropTech and its growing influence is that it helps to remove complexities. For example, when you buy a house, you need to:
Find a potential property
Visit it
Arrange the legal paperwork
Source funding
There are also implications that come from managing and owning a property that PropTech can help make easier before it is sold on.
Essentially, PropTech helps to make the property investment journey smoother.
And by making the process easier, the service delivers more value to an investor.
But it's not all about creating money, PropTech is also about creating transparency within the property industry.
Not only are decisions and research easy to understand, but what has been a time-consuming process has been made easier and quicker, which has a major impact on the type and level of property investment taking place.
Property buyers benefit
It's not that many years ago when property buyers would use a newspaper's advertising section to find a house or visit the busy estate agent to pick up a brochure.
Nowadays, it not unusual to use virtual reality software to inspect a house that may be on the other side of the world. Most estate agents will now organise how you want to help sell a property.
They can do this by offering Virtual Reality (VR) and augmented reality technology and the introduction of these offerings will have a long-term effect.
And don't forget too that once you find a house, there is software available to redesign or model that property to your current and future needs. All at the click of a mouse!
Big difference that PropTech is bringing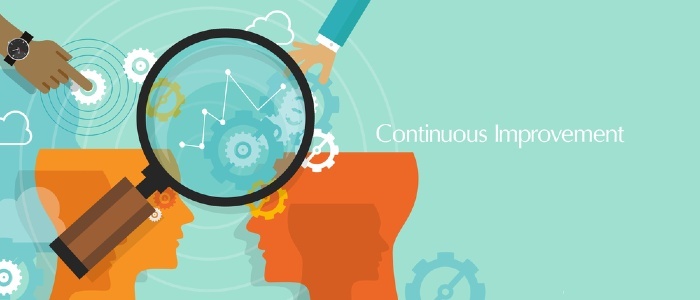 However, the big difference that PropTech is bringing to the property industry is communication.
When buying a house, for example, there are automated chatbots that help to boost communication levels between the potential buyer and seller.
This means that should the buyer need to ask a question, they can receive the answer from an automated bot, or if the estate agent has a chat function, then they directly communicate directly with the agent.
This also boosts client satisfaction levels and to reduce costs because there's less time involved dealing with queries.
The KPMG Global PropTech Survey
Despite the growing popularity of PropTech and its incredible influence on the real estate sector, the KPMG Global PropTech Survey highlights that the full-scale adoption of the technologies being created is 'still some way off'.
The firm's third survey found that:
58% of property firms have a digital strategy in place (that's up from 52% in the previous two years)
95% of real estate firms have a leader responsible for digital transformation and innovation. (The downside to this finding is that the person is a senior employee, in 62% cases, but in 65% cases that person is not a technology or digital specialist)
40% of digital users are from a construction, real estate or financial background
25% of firms have a well-established data strategy that enables the analysis and capture of datasets
However, one of the big takeaway findings for the annual KPMG report is that real estate firms are increasing their digital engagement – and are likely to do more so in the future.
Why real estate firms use PropTech
There is a range of reasons why real estate firms are utilising PropTech, according to KPMG. These include:
65% say PropTech helps to improve efficiencies
47% say they get cost reductions
44% say PropTech helps in improving decision-making
40% said PropTech helped to improve customer engagement
37% use it to create new solutions
33% use PropTech to help improve asset performance
30% get help to maximise revenue
Researchers also found that advisers and brokers appear to be leading the way in taking up the benefits of PropTech, rather than property developers, owners and investors.
A spokesman for KPMG said: "The real estate industry is making progress still with its digital transformation and there are challenges that remain – and full-scale adoption is still some way off for digital technology.
"Property companies are increasing engagement with digital, and many are taking digital developments in their stride with more companies putting emphasis on data. They are keen to explore ways in which they can revolutionise their operations and improve, importantly, the experience of their customers."
PropTech in the UK
For those who may be thinking that PropTech in the UK is simply a flash in the pan, then you are very much mistaken.
Housing minister Esther McVey has announced plans for releasing data that is held by local authorities – purely to help the PropTech sector in the UK to thrive.
A report from the Said Business School in Oxford is also predicting a bright future for PropTech.
In it, they highlight that there are three distinct areas that will benefit:
Smart building technologies
Shared economy
Real estate Fintech
When the report writers talk about smart building technology, they are looking at platforms that will facilitate the management and operation of real estate assets.
For real estate Fintech, they say technology will facilitate the trading of property ownership more easily.
And that shared economy will help facilitate the use of property assets – whether they are buildings or land.
PropTech has been a game-changer
For those in the property sector, there's no doubt that PropTech has deservedly been seen as a game-changer because of how property professionals apply new strategies for potential future investments.
It also means that other industries are now increasingly more accepting of what artificial intelligence can do to boost their own sectors.
There's no doubt too that PropTech has led to the UK's property industries changing dramatically in recent years – and will undoubtedly continue doing so and delivering solutions to old problems by bringing a modern and new alternative to property investment.
That's why PropTech is not only here to stay but will continue to flourish.