For those who want to know, 'What makes a good PropTech company?', then understanding how these companies will change and improve real estate in the UK as we know it is crucial.
PropTech companies are able to build improvements in the real estate technology being used today and they are able then to influence the commercial real estate sector in a meaningful and potentially rewarding way.
However, while there is a need for innovation that is aimed at making a professional's life in the sector easier or one that resolves an existing problem easily by using cutting edge technology – not every start-up in the PropTech sector is a success.
The big issue is finding the funding and then attracting clients in what is an increasingly competitive sector – and it is competitive because of the rewards that can be enjoyed by those looking to deliver successful real estate projects.
And for all of the innovation and clever ideas that are being brought to a professional's attention, it still needs to be appreciated that PropTech is a challenging sector for challengers as they need:
Cash to get going
The right staff to bring the idea to reality and to market
To be run effectively as a business
To develop and hone their PropTech offering to keep competitors at bay.
What is PropTech?
But what is PropTech? In recent years, the term PropTech has become popular but it's still not widely understood.
Put simply, the PropTech sector is part of the digital transformation of the country's property industry as it looks to change and improve how we do real estate.
The definition of PropTech refers to those companies offering new and inventive technology or innovative business models for real estate markets across the UK.
There's no doubt too that as we move into a technological age, these offerings will become increasingly popular.
And it's here that PropTech firms will be taking advantage of this demand to help improve real estate industry by using innovation for the future. It's also a way, potentially, to reinvent or improve what everyone in real estate needs.
PropTech start-ups also have a competitive advantage, when compared to traditional firms in the market, because they can have the abilities for reimagining the real estate industry's existing systems.
Every PropTech firm is different
It also needs to be appreciated that every PropTech firm is different and while there will be ambitious start-ups wanting to reinvent the whole real estate world, there will be others wanting to replace professionals in the industry altogether with new technology.
Some PropTech firms also want to change a specific aspect of commercial real estate so it works better by offering support for professionals through innovative services and tools.
To explain further, it might be wise to illustrate what PropTech firms are and what they are doing in the UK by looking at their services and offerings they have in what is rapidly changing digital landscape.
PropTech selling and buying platforms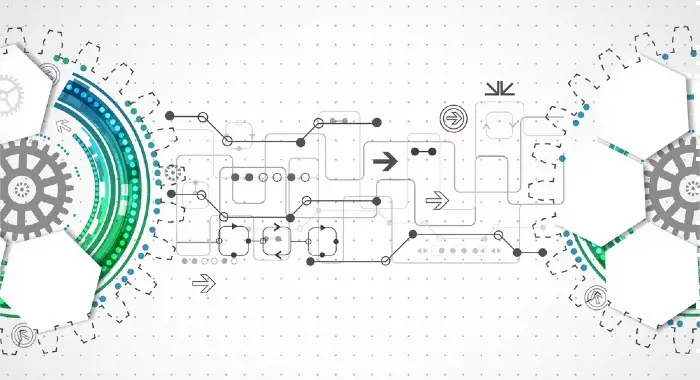 Most people are aware of online and hybrid estate agents such as Emoov which – until it went out of business at the end of 2018 – was a PropTech company helping buyers sell their homes through a package that delivered everything from floorplans, photography and listings.
Another offering was Settled which wanted to revolutionise the way that homes in the UK are sold. Nested wants to make the home selling and moving process easier. There's also Trussle which is the country's first online mortgage broker.
PropTech companies focusing on data
Real estate industry professionals need to access and understand lots of data on a regular basis, which is where the offering from LandInsight could prove useful. This is an innovative property company offering tools to deliver insights into area ownership, sites and planning applications.
For those who need data for every commercial property registered in England and Wales, then you need Datscha. Industry professionals may also need to track market activity and analyse investment opportunities which means Coyote may meet their needs.
PropTech renting platforms
The UK's private rental sector for homes is huge which makes PropTech offerings increasingly attractive, especially for property managers. Lavanda, for instance, offers a hosting platform to attract tenants while MoveBubble has the renting process in one place and offers real-time updates on property listings and the ability to talk to letting agents.
There's also Rentify and HomeRenter which are attracting attention.
Other PropTech offerings
Within the real estate sector, there are property offerings delivering specific solutions, for example, HomeViews offers the chance to review properties, so it is similar to TripAdvisor.
Professionals can also boost revenue with the Houzen analysis and data tracking service and Vreasy offers a platform for running holiday rentals easily.
There's also Brickblock offering real estate investment opportunities to investors around the world and 3DUniversum offers virtual 3D modelling so potential tenants can view rooms quickly.
New tools for real estate professionals
PropTech firms are not just about offering new tools for real estate professionals to improve their services by reducing costs and inefficiencies, but also in offering green solutions.
This means that PropTech offerings will meet the need to better deliver property management, including for tenancies and short stay lettings, but also for estate agencies and workspace design.
Some firms are very ambitious about how they can use data and utilise cloud-based solutions as well as blockchain and artificial intelligence to transform the UK's property sector.
Forward-looking PropTech firms
So, what does make a good PropTech company? As we've seen here, there are innovative and forward-looking PropTech firms wanting to utilise the age of technology to enable the accessing of data and information.
There's no doubt that how we view and access information is changing and it's understandable that there are PropTech challengers wanting to push the boundaries within the real estate sector.
These PropTech companies are working to transform real estate, but not just to improve it on a continuous basis but changing the industry across the country for the better.
Essentially, any PropTech firm looking to deliver data and information in an easy and accessible format – and more importantly to meet a demand – is establishing themselves as a good PropTech offering because they are creating a new industry that meets a specific need with intelligence.